Sydney Hih / The Unicorn / Gus's Mex
Jon Westmore
Tucson, AZ, US
I was friends with Donnie and the boys in The Nerve Twins. We hung out at the Unicorn and the upstairs studio alot in those days. Carried some of your equipment up stairs after the free gigs you did right before you got really popular. Damian's girlfriend Caitlin was my best friends sister. I remember sitting in the studio upstairs smoking and shooting the shit with Billy and I think James. Last time I saw your band, was with Pearl Jam and RHCP at the Eagles Ballroom. The good old days. I was a fan before Gish and it is still my favorite recording that you have done. Really looking forward to the show tonite.
Thunderstorm at Hoard Tour
abraham
Canton, US
Remember the Hoard Tour at Blossom in 1999 when it thunderstorms while you guys were on stage? Such a great memory 🙂 thanks for all the great music over the years.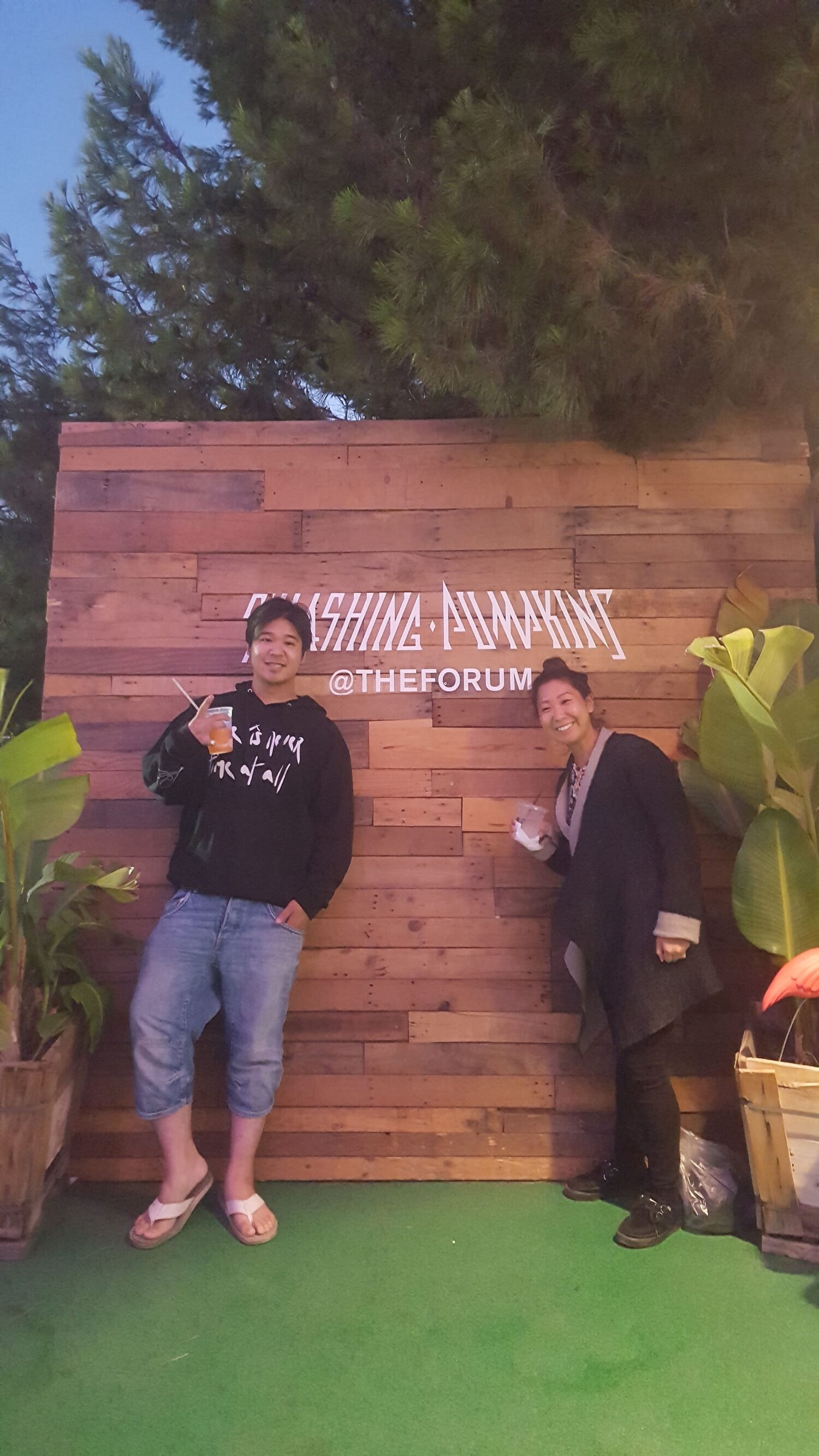 Time is never time at all
JULIA TAKADA
TORRANCE, CA, US
My brother and I grew up watching VH1 countdown every weekend and the first music video I saw was Smashing Pumpkins "Tonight, Tonight". As a 7 year old, I was mesmerized on the PV and the beautiful music. Ever since then, my brother and I dreamt about seeing you guys. It took a little over 20 years but we were able to join you guys in LA 2018 and then last minute in San Diego. Can't wait to show how amazing the band is with my boyfriend and friend in the Fall! Thank you!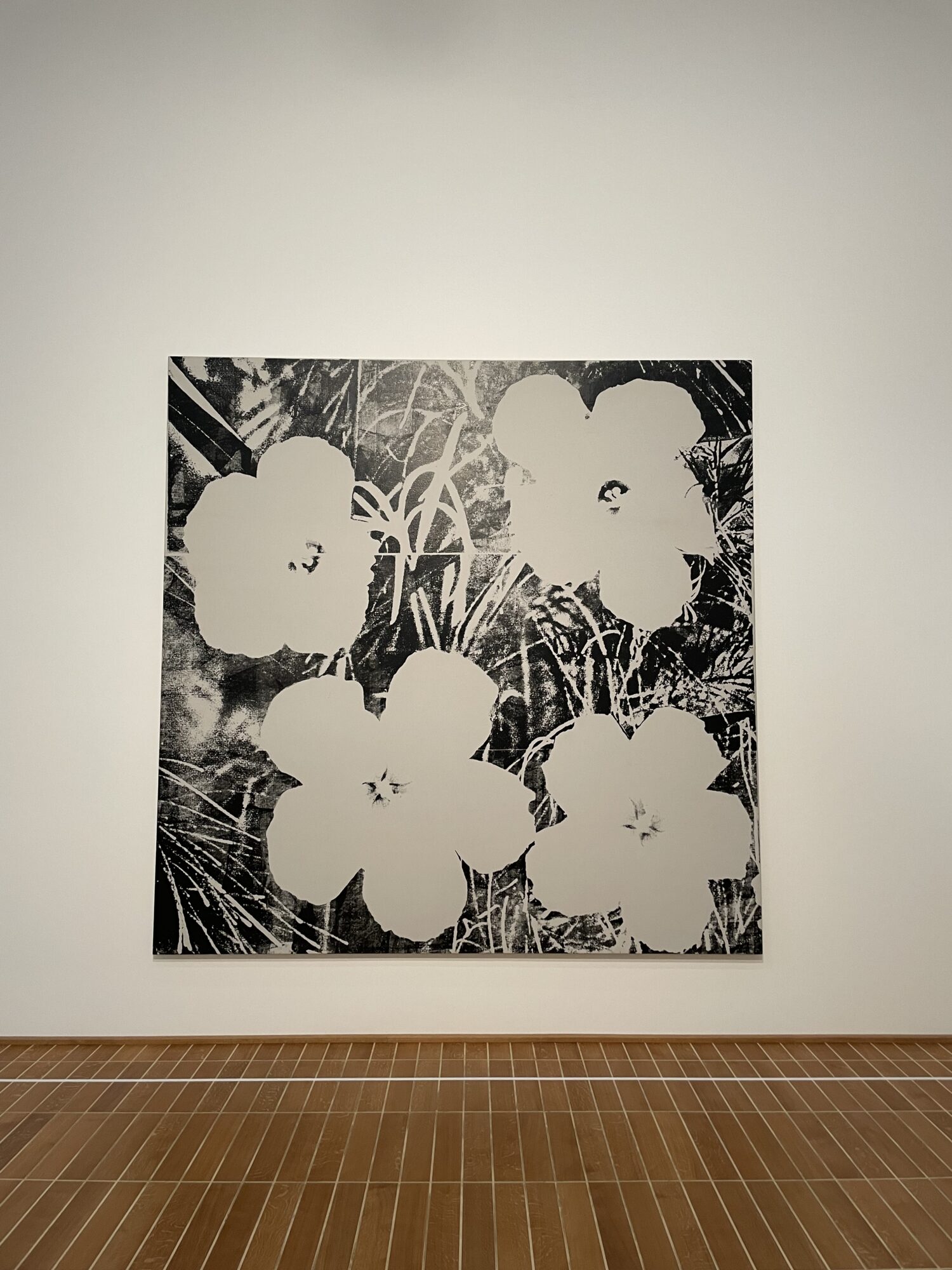 Down to earth
Dirk Hanser
Celle , DE
Xxxxxxxrunningwildxxxxxxxxxxdonotlookbackxxxxxxxxxxxxxxxthankyouforthemusicxxxxxxxxxxxxxxxxxxxxxxxxxxxxxxxxxxxxxxxxxxxxxxxxxxxxxxxxxxxxxxxxxxxxxlifeisbeautifulxxxxxxxxxdespiteofmyrageismjustfeellikearatinacagexxxxxxxxxxxxxxxxxxxxxxxxxxxxx
A lifelong treasure
Jimmy
Billings, Montana, US
I could never say enough about this album. What it meant to me in my youth and what it has meant my entire life. I can still remember the first time I heard it, was when my cousin who was college age back in 1996 was listening to it while repairing the roof of my aunt and uncle's cabin. Well it wasn't long after that that my older brother acquired a copy. As a ten year old, it was the first piece of music I can remember just being enthralled with. Everything from the album artwork, to the lyric booklet, to the songs and the amount of color, layers and depth that existed in them. All I can account for is what the album meant and has meant to me. It has been one of the great treasures of my life. I'm so grateful for that. I could say so much more but for the sake of the simplicity and purity of just loving something, I will leave it at that. Thank you.
Zero
Jordan R-Berg
Miami, FL, US
Emptiness is loneliness, and loneliness is cleanliness
And cleanliness is godliness, and God is empty, just like me
MCIS Roadtrip
Dave
Evansville, IN, US
Roadtrip to California. Pictured here waking up after sleeping on the lawn of some southern rest stop. Rocked the MCIS tape there and back, had just seen SP live in Carbondale, IL. Good times!
Matt Walker Debut
Kevin
Downers Grove, IL, US
While a very tumultuous time for the band, I was lucky enough to have a
friend score tickets to the 8/23/06 matinee debut show with Matt Walker
on drums at the Metro.
My 11 year old learning drums to Zero
Pat McCay
West Deptford, US
I saw the Mellon Collie tour at the Spectrum and I was struck by William talking about growing up watching Dr. J play in that building. The show was incredible, and Zero stood out to me in particular. The guitar effects wowed me and I remember trying to get a glimpse at what pedals you guys were using, to no avail. Fast forward to today and my 11 year old daughter has been learning drums and she's been working on Zero! We had to show it down 10% but she's getting it and working on some tricks too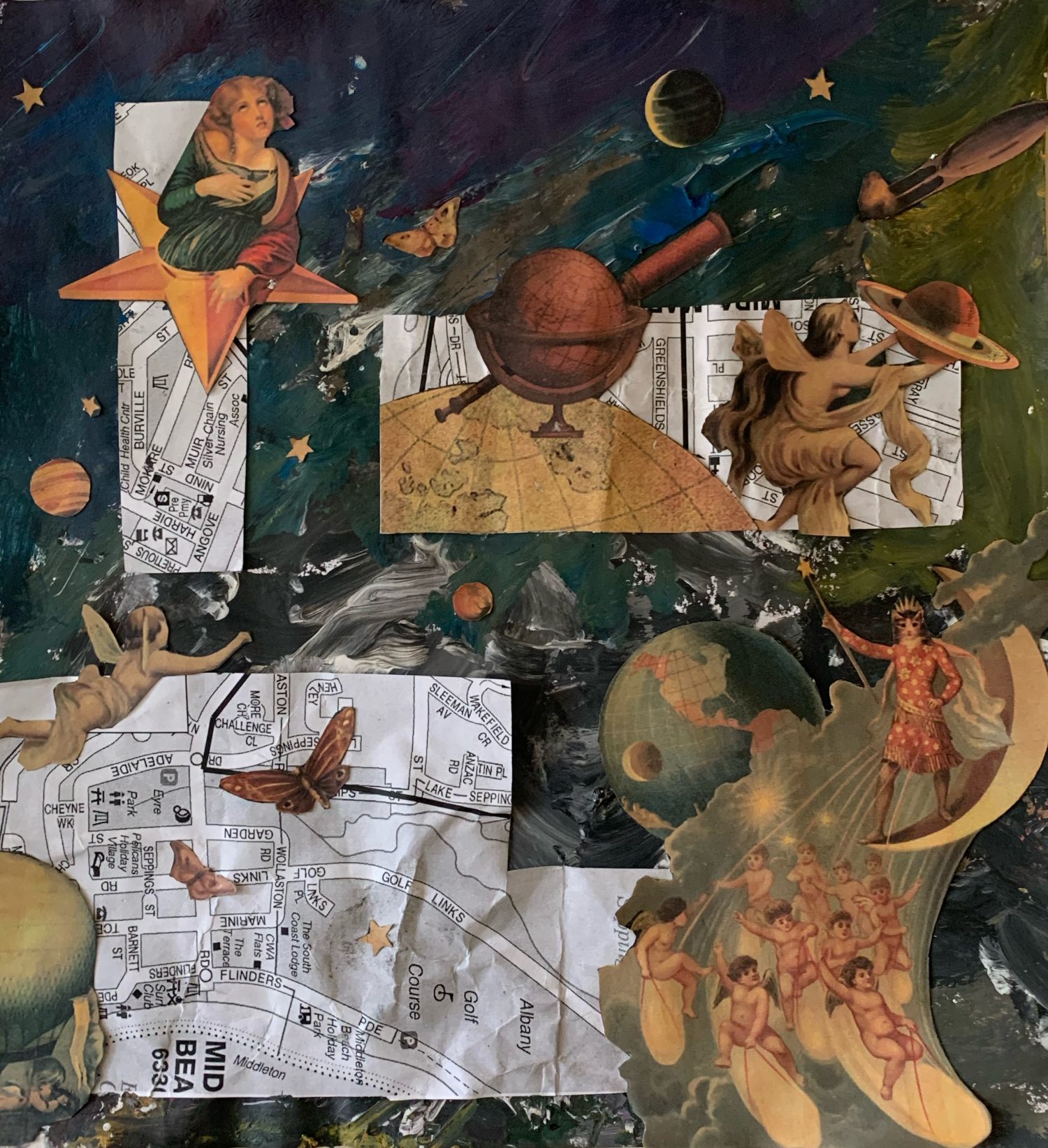 The only album a teenager ever needs
James mannes
Western Australia , AU
A collage that I made inspired by Mellon Collie and how much this album means to me. So many memories tied up with this one ever since I first listened to it when I was 13. Made it trying to portray how every time I come back to this album it's like this teenage universe is still frozen in time, all the songs, moments, colours, feelings, places I grew up in all suspended in space. Soundtrack to your own never ending coming of age movie. Never ever gets old.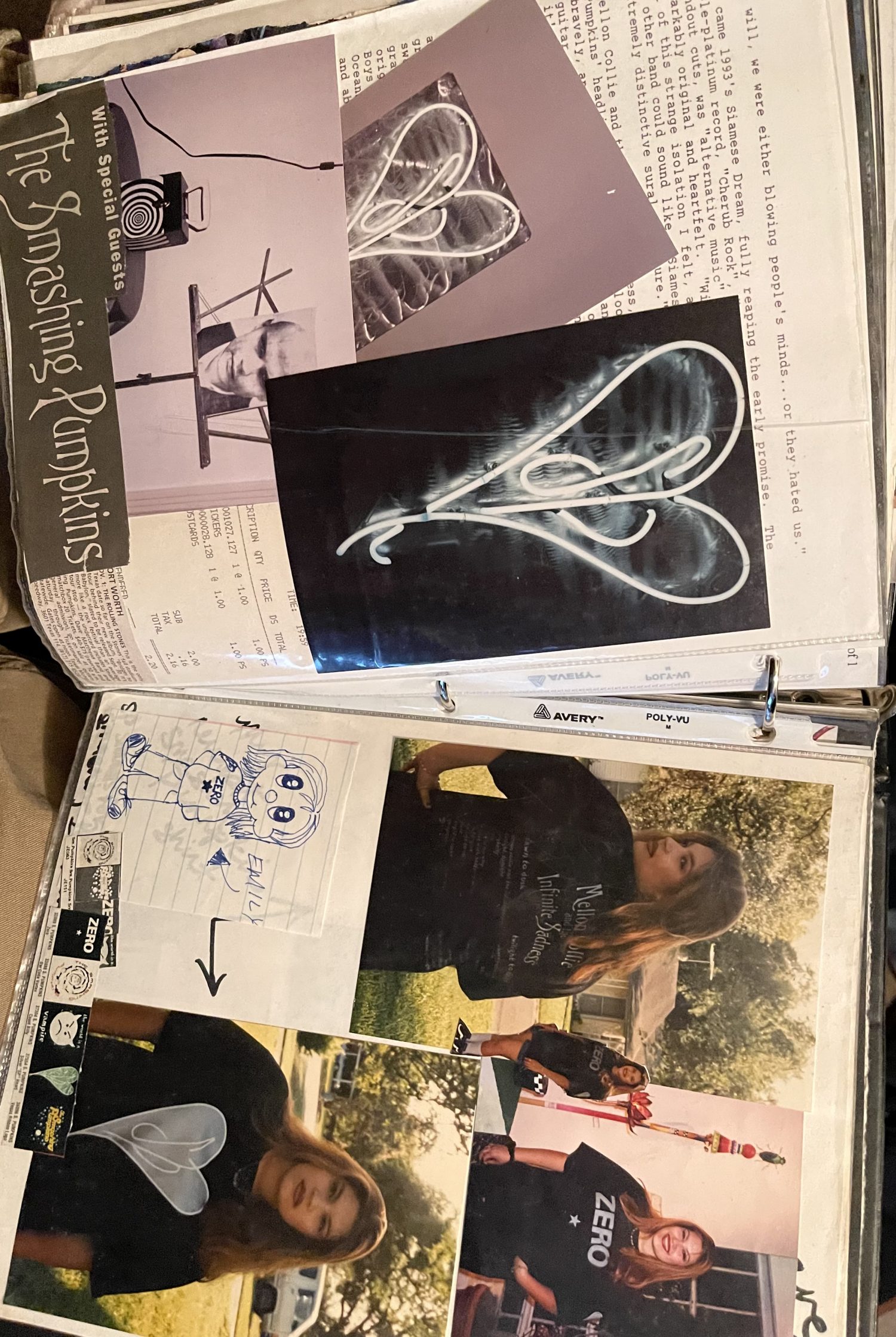 Mom <3
Tyler duran
San Antonio, Texas, US
My mom is the reason I've been such a deep and engaged pumpkin fan for most of my life. From being a kid jamming to machina and machina 2 with her all the way to growing up and experiencing a new era of the pumpkins. One never before seen <3
Festivals in decades past
David Fisher
London, GB
Seldom did I attend a festival or show without a Smashing Pumpkins shirt. A few cans of beer from the cheapest place possible, great music and some dodgy sunglasses. I miss those days! <3 SP
Bad 90s haircut
Rich
Chicago, US
Couldn't tell you exactly when this was but in middle school you'd most likely find me in one of my SP shirts!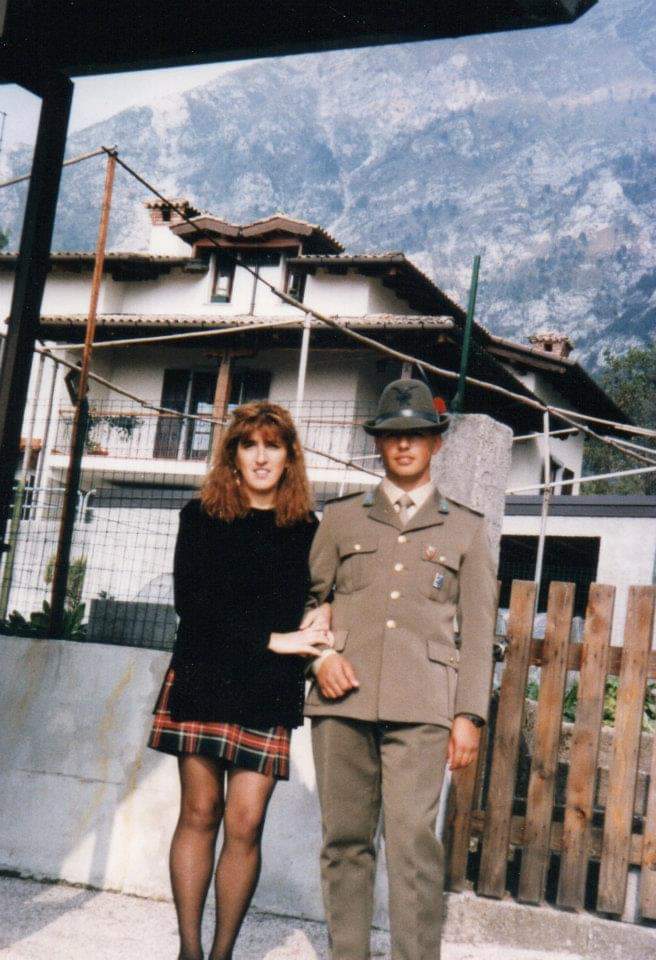 My year of military service
Maurizio Sartori
Udine, IT
When I met my girlfriend I listened to Siamese Dreams, but when I completed my military service in 1985 Mellon Collie and the Infinite Sadness accompanied me during that time. Hello from Italy